Tricks
A catch-all configuration page of tricks you can make a Hello Hub do. This tab only displays if your account is in Advanced mode, as none of these options features are needed for Basic operation.
Control usage of the 3.5mm headphone jack, play music streams, phone ringer, PA system.

Force a unique, customer-provided dynamic DNS name.

Control HIPAA and Transcription Settings.

Enable hospitality mode(hotel/tenant settings).

Control BLF displays - useful if you manually configure these.

Email settings - do not change unless you understand the ramifications. The SMTP relay and sender address must work together.

Custom email address system messages come from. This works if the SMTP Relay below allows the sender and target address.

Custom SMTP Relay Server.
Many other options, this unruly catch-all geeky interface looks like the below (at January 2022), and is continually modified.
---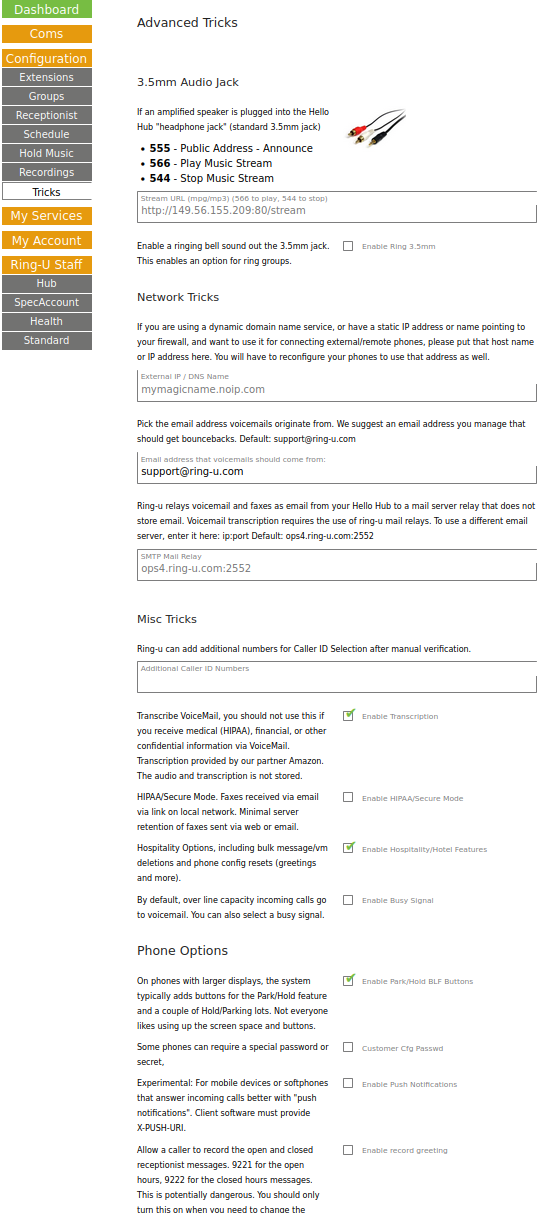 tricks.txt · Last modified: 2022/06/16 15:44 by jim
---