Lines
Lines are the number of concurrent phone calls, inbound and outbound, that your system can have engaged at any one time.
If your lines are all in use, new callers get routed to voicemail or a busy signal.

You do not need one line per phone number or vice-versa.
One phone number can serve as many lines as are available.

Basic service includes 2 lines.
Additional lines are $24.95 per line per month.

Lines can be added or removed by the Admin on demand, without a contract and without any commitment.
Changes made here will be active in minutes, and be pro-rated for your billing period.
Factoid: ring-u customers average 1 phone line for every 3.2 phones**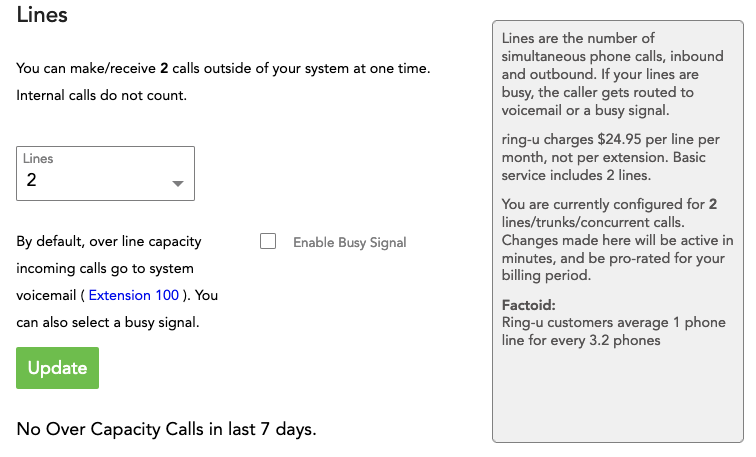 lines.txt · Last modified: 2022/06/08 19:57 by jim
---